Our Great Barrier Reef is one of the seven wonders of the world and across the world the world's coral reefs cover approximately 11,000 square miles of sea floor and are some of the most diverse ecosystems and some of the most enjoyable places for us to visit.  Swimming in the crystal clear turquoise waters above what feels like a million different colours of fish, coral and things we don't even understand is like magic.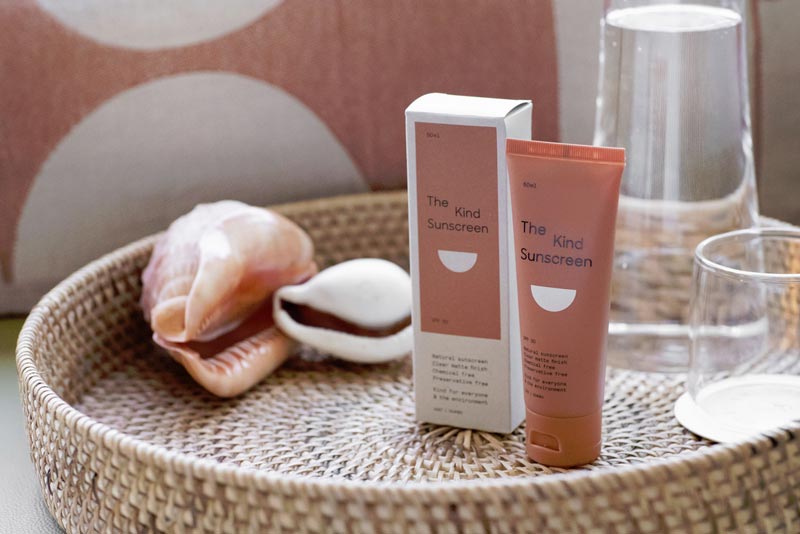 Chemicals in sunscreen harm marine life
Chemicals in sunscreen, such as oxybenzone and octinoxate are found in more than 3,500 sun protection products, according to NPR 
(womenshealthmag.com).
  Hawaii was the first to put a octinoxate sunscreen ban in place. 
The chemical ingredients in sunscreens bleach coral reef systems, disrupt coral reproductive systems, damage coral DNA, cause defects in young mussels, accumulate in tissues of dolphins, decrease fertility of fish and cause deformities in sea urchins (reported by the 
National Ocean Service)
.  The harmful ingredients include  
Oxybenzone
Octinoxate
Octocrylene
Homosalate
4-methylbenzylidene camphor
PABA
Camphor
Parabens, such as methylparaben
Triclosan
Any nanoparticles or "nano-sized" zinc or titanium (if it doesn't explicitly say "micro-sized" or "non-nano" and it can rub in, it's probably nano-sized)
Any form of microplastic, such as "exfoliating beads"
The problem is amplified because 90% of snorkelling/diving tourists are concentrated on 10% of the world's reefs 
(oceanfilmfestivalaustralia.com.au)
 and 97% of sun Care products on the market contain harmful chemicals that are toxic to coral reefs, even at small concentrations 
(people4ocean.com).
  and, on top of that, is estimated potentially 82,000 kinds of chemicals from personal care products have made their way into the world's oceans, according to a report by Marine Life , a marine conservation NGO 
(travelandleisure.com).
As the trends for clean living, sustainable living and eco living are all gaining momentum sunscreen ingredients have been under increasing scrutiny by conscious consumer especially as we've all become more away of what shouldn't be included in skin care products.  The interest in mineral sunscreens has expanded with this trend coupled with the desire to choose a Reef Safe Sunscreen. 
Sunscreen products can now be divided into categories: toxic sunscreen (or traditional sunscreen, including octinoxate sunscreens, sometimes also called chemical sunscreen), and now mineral sunscreens such as Emma's zinc oxide formula. 
Natural ingredients for a Reef Safe formula
These mineral formula products have previously been associated with leaving a white casts on your face or having a chalky finish, but not anymore!    Emma explains that it took some time to create a reef friendly sunscreen formula that spreads on the skin easily and doesn't leave a white casts (from the zinc) and only uses 9 key ingredients: zinc oxide (not to be mixed up with non-nano zinc oxide which is considered dangerous for aquatic life), candelilla wax, castor oil, organic coconut oil, vitamin E, MCT oil, coco caprylate (derived from coconut oil), isostearic acid (derived from vegetable oil) and polyglyeryl-3 polyricinoleate (an ingredient derived from caster oil).   
Emma explains that her reef safe formula made from only natural ingredients uses organic ingredients and sustainably sourced ingredients whenever possible - that means it's fragrance free, mineral oil free and water free.  She also explains why water isn't necessary in a sunscreen formula, what motivates companies to include water - I'll let you listen to the podcast for the explanation.   
Quality over Quantity for Clean Living Lifestyle
Like our 100% Hemp produce bags, The Kind Sunscreen is a quality over quantity product perfectly suited to those of us who are making conscious living choices that uphold our clean living ideals and sustainable living ideas.  It's not always easy being a conscious consumer but more and more individuals like Emma Corrie and ourselves are stepping up, doing the research and finding ways to make products that will help make the world a better place.   
She's also made sure that her packaging is as sustainable as possible.  Emma has chosen plastic packaging that's made from existing excess plastic and her cardboard packaging is made from 100% recycled card.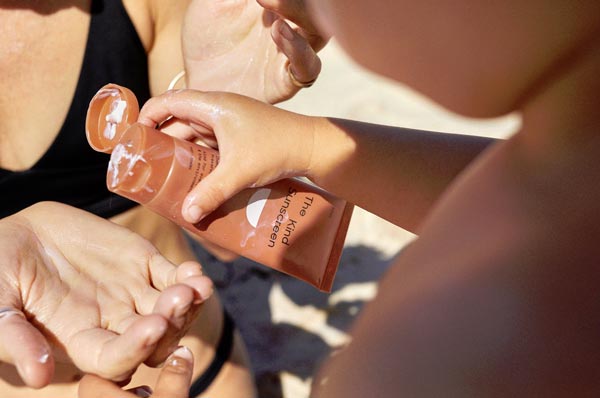 The Kind Sunscreen is the perfect facial sunscreen and the formula is child safe and suitable for babies, breastfeeding mums and even for those with sensitive skin types and the active ingredients even support healthy skin function (especially because it doesn't contain any synthetic chemicals that are known to be skin irritants).      TKS is broad spectrum protection with UVA and UVB protection, SPF 30 protection rating approved by the TGA (Therapeutic Goods Administration).  Making it possible to include The Kind Sunscreen as a staple skin care products to protect our skin from sun damage, helping to prevent premature ageing and skin cancer.