This interview is packed full of tips, ideas and games for making it fun for children to eat fresh fruits and vegetables.  Listen in for play based learning ideas that you can do right away and for more information about her card game and puzzle.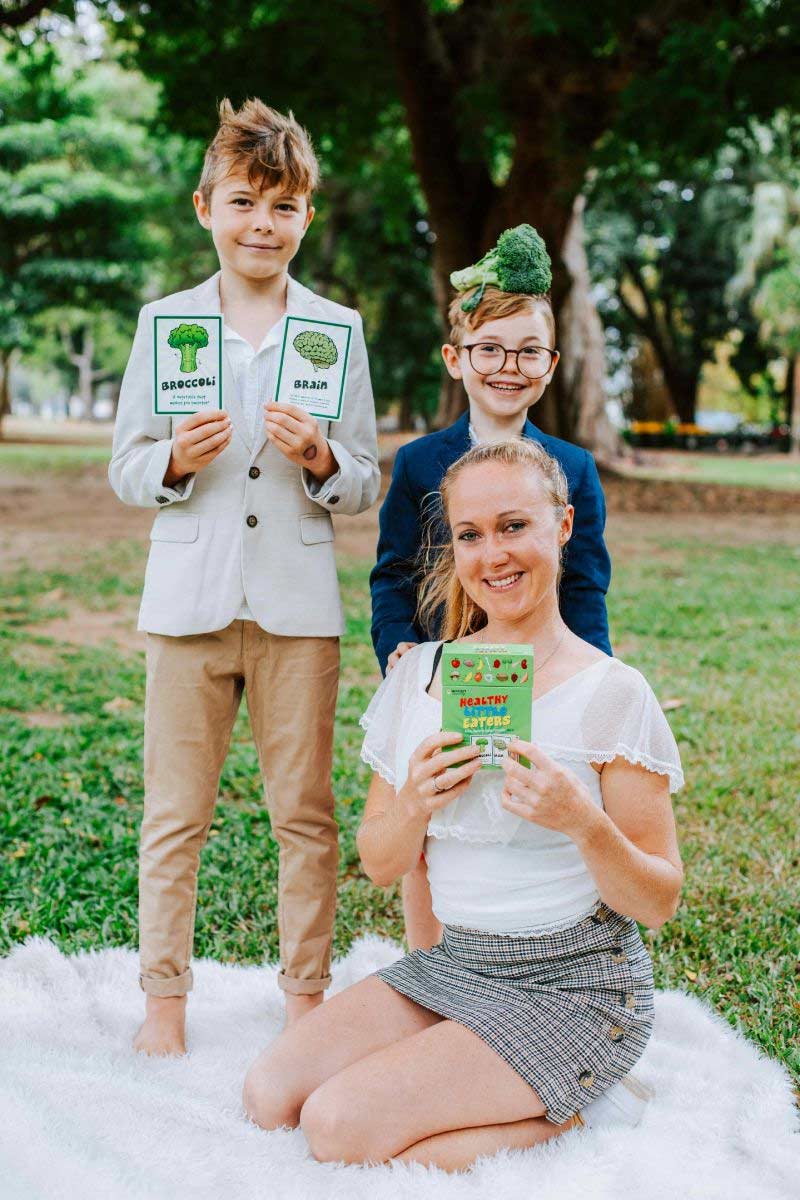 HEALTHY FOODS AND HEALTHY SNACKS AREN'T EASY IN MY BUSY SCHEDULE.
Healthy food choices lead to healthy diets and healthy behaviours which lead to healthy weight and healthy growth.  If it's so obvious why is it so hard?
In the opinion of Ashley Jubinville the Kitchen Coach (who we talked to in a previous episode) it's time, convenience and lack of food skills that suit an extremely busy schedule.  She's passionate about healthy eating habits and has created a wealth of resources to teach busy parents how to fit food prep for healthy meals into their busy family life.   She shows everyone who will listen how to increase the variety of foods your family is eating and how to introduce them while phasing out convenience foods.   
BUT WHAT IF YOUR KIDS SAY THEY DON'T LIKE VEGETABLES?
This is where Kate and her Healthy Little Eaters game come to the rescue and help children to link the idea of eating different fruits and vegetables to grow different parts of their body to ultimately become a super hero!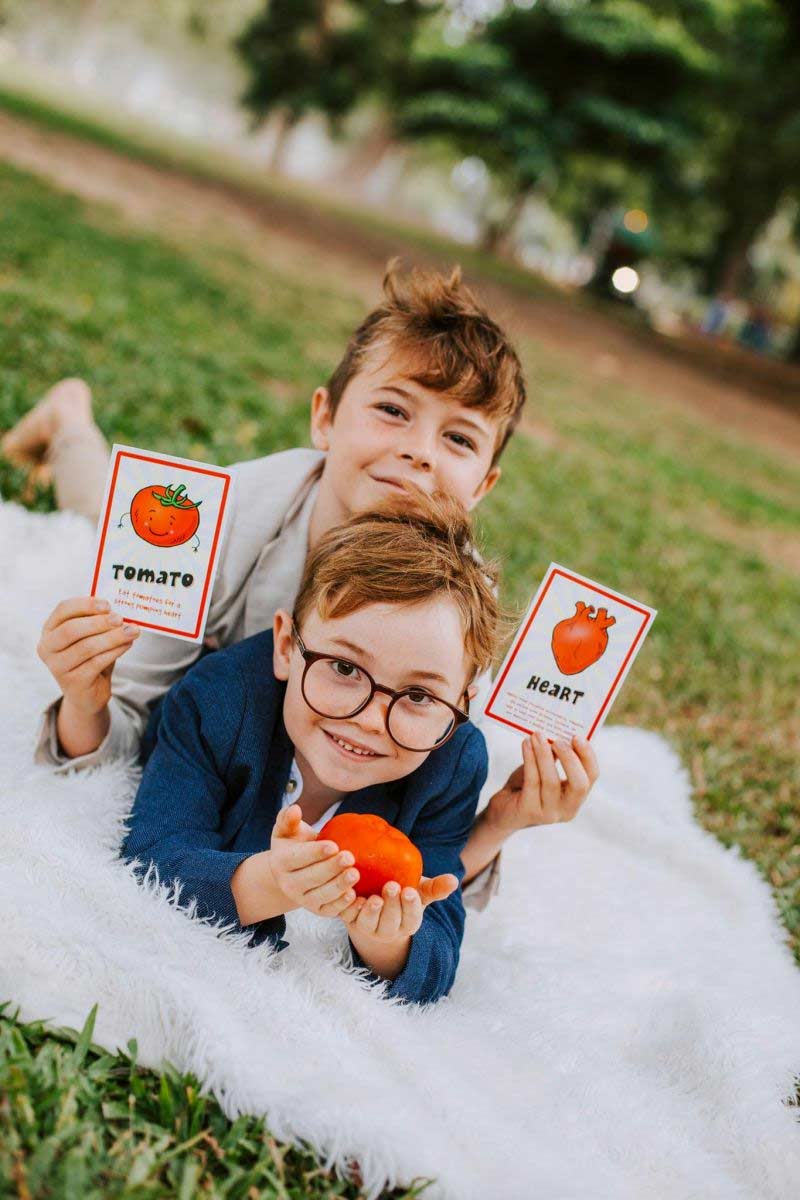 Parents who've played the Healthy Little Eaters card game with their children have told Kate that their kids starting asking for veggies; they now wanted to eat broccoli, carrots and mushrooms to help them be smarter with better super hero sight and hearing.
Kate also had great tips and games to play with your young children today to help you create healthy habits during childhood for your family.  You'll hear her energy and passion in this podcast episode (above) and how much fun she her boys have had eating a wide variety of fresh produce to become super hero's.  
IS OUR VEGETABLE CONSUMPTION REALLY THAT BAD?
We didn't realise until we talked with Dr Daniel Carter that 99% of Australia children aged between 2 -18 DO NOT eat enough vegetables. In fact, very few of us eat enough vegetables, according to a recent Australian Institute of Health and Welfare report which found that across all stages of life, Australians generally do not eat enough healthy foods.
Of course not eating enough fresh produce has a huge impact on our national health, however, we experience the results much closer to home, as weight gain, reduced mental wellbeing, reduced physical activity and a variety of poor health outcomes.  
WHAT CAN WE DO TO HELP IMPROVE HEALTHY EATING IN OUR COMMUNITY?
This is the question that Anni Cramb found herself asking when she began considering the immensity of the problem when it came to children being able to make healthy choices for themselves.  We talked with her about the community garden she helped to establish to help educate children where their food comes from and how amazing it is to pick and eat fresh vegetables.  Anni tells a delightful story of a boy who wouldn't eat pea's until he tasted one that he picked himself.  
We believe that knowing how food grows and how it tastes freshly picked from the garden is inspiring for any one of any age, including us!  So grow your own, even if it's just herbs in a pot or vine of tomatoes, it will still inspire young family members, especially if they are involved.  
WHERE DO I BUY THE HEALTHY LITTLE EATERS GAME?
>>>> www.healthylittleeatersgame.com